Connect
Our mission at FBC Altus is to glorify God and further His kingdom on earth. Below are five ways that you can get connected and join us in carrying out this mission.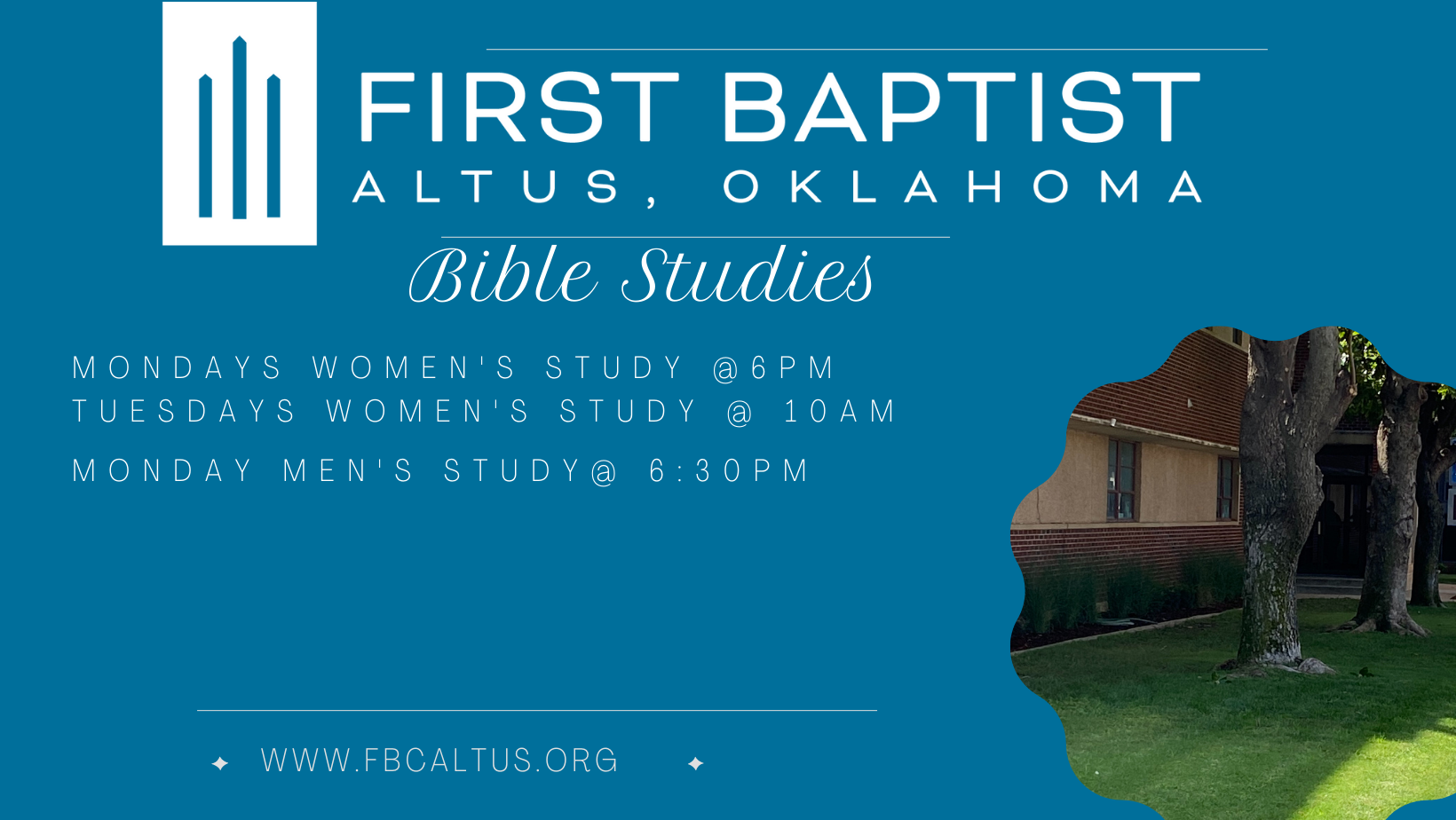 Worship Services
Join us on Sunday mornings at 8:30am and 10:50am for corporate worship and biblical preaching. We also have a Sunday evening service at 6:00pm.
Sunday School
First Baptist Church is dedicated to making disciples through the teaching of God's Word. Every department will lay a solid foundation for those who want to live a faithful Christian life.
Sunday School class begins at 9:30am as guests and members gather to learn God's Word, cultivate community, and pray for one another.
If you are a first time visitor, please stop by our Welcome Center on Sunday morning. We would love to help find a class that would be a good fit. You can also browse the list on our Sunday School page to find the class that is right for you and directly contact the leader for that class. You can also call our Church Office at (580) 482-0230.
Discipleship Opportunities
These are opportunities for you to learn God's Word, cultivate community, and be equipped to make disciples. We have everything from Ladies Bible Study, Wednesday Night Meals, to Senior Adults and Youth Bible Study. There is something for every age!
Service Opportunities
We believe that God has given us gifts to use along with our time and material resources to glorify God and to further His kingdom on earth. Here are some ways that you can serve: Prayer ministry, LINC ministry, Worship and Media Team, Food services, Welcome team, Extended Session, etc. To serve in one of these areas, contact the Ministry Leader directly or call the church office at 580-482-0230.